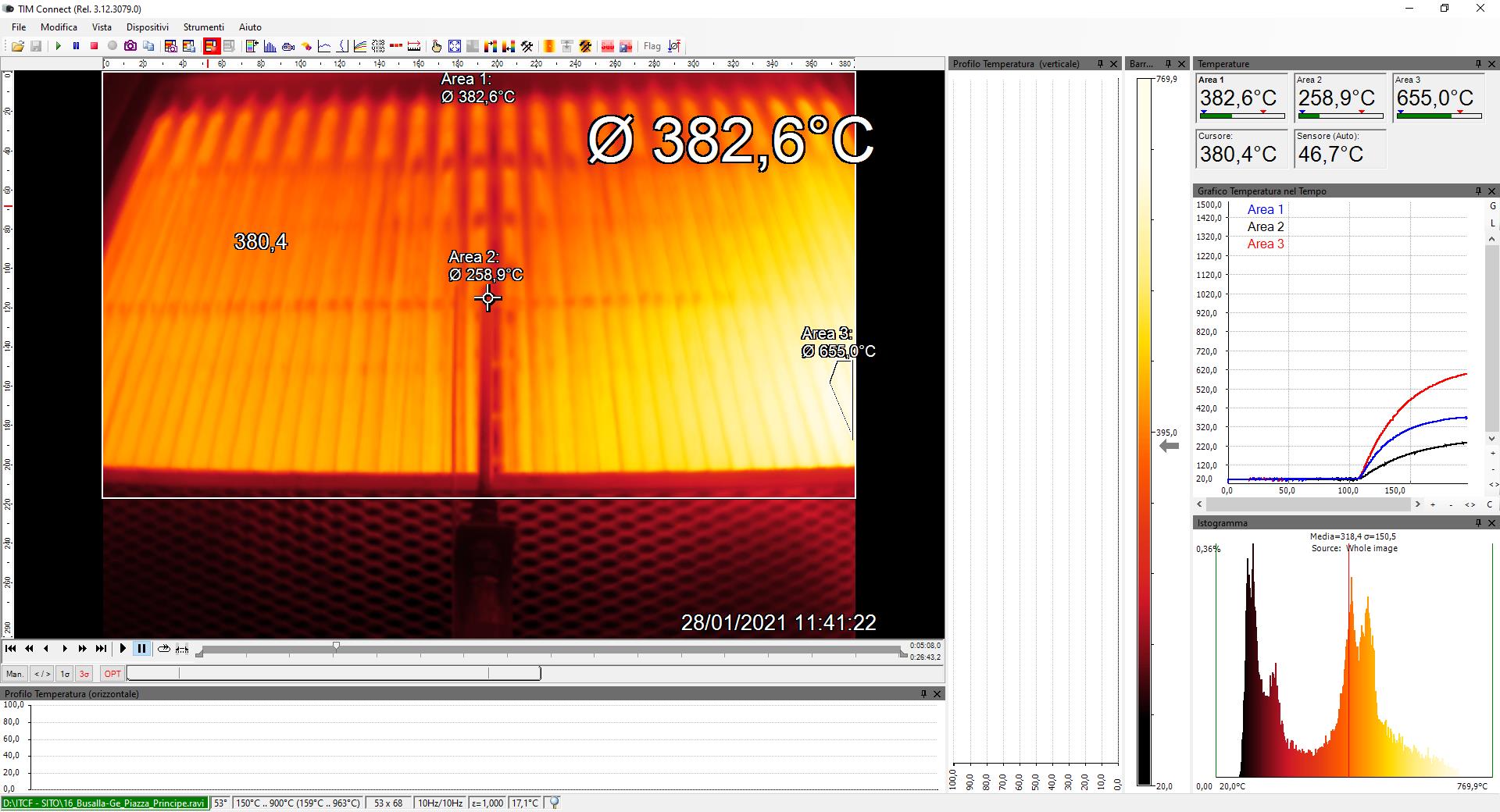 Italcertifer S.p.A. Laboratories have the appropriate instruments and skills to perform temperature measurements for determining the thermal performance of electrical and electronic components and the thermal characterization of various elements of railway vehicles.
Combining them, if necessary, with surface pressure measurements to complete the thermal study case with the aerodynamic one.
At the customer's request, components in the long-term stress test phase can be measured and monitored, accurately determining the operating temperature of the sample object of the test moment by moment, in order to guarantee safety in the test and analysis of thermal performance of the tested component.
The temperatures of electrical components can be measured such as:
Electrical and distribution panels;
Electronic devices;
Batteries;
Power cables;
Mechanical components.
Specifically, on railway vehicles:
Electric and endothermic motors;
Reducers;
Traction circuits;
Rheostats;
Wheelsets;
Temperatures of the braking systems;
Brake discs;
Wheels;
It is possible to carry out thermal characterization through various methods and measuring instruments such as: pyrometers, thermocouples and PT100 platinum resistance thermometers, thermal imaging cameras with the use of multi-channel telemetry for the transmission of signals, when necessary.
Our temperature detection systems allow you to operate in multiple contexts, our vast set of measuring instruments allows you to:

perform remote sensing measurements ensuring a non-destructive and non-intrusive control of the analysed bodies;

maintain safety distances in critical applications;
monitor processes at critical temperatures;
view in real time the thermal profile of a component under test;
analyse the temperature distribution in the whole field of view of the device;
wide thermal working range;
multiple applications: from laboratory tests to dynamic tests in critical conditions;
measure the gas temperature;
measure the temperature of liquids;
carry out measurements with a wide measuring range with an almost linear characteristic curve and maximum precision.